Health & Wellbeing
The Health & Wellbeing movement is fundamental to Essex County Council's strategic plan. They appreciate that for this moment to succeed, Local Councils must engage with their activities. By involving the closest level of government with the citizenry, Health & Wellbeing can have a real, positive impact on people's lives.
The EALC therefore, enthusiastically support initiatives of Local Government which encourage residents to understand the benefits of Health & Wellbeing. Town & Parish Council's need to support their communities by providing information on signposting, mental health issues and the advocacy of new Health & Wellbeing plans.
The Association consequently offer a communications service, which informs Local Councils of all the initiatives being run across the County of Essex. It is the ambition of the EALC that Town & Parish Councils entrench Health & Wellbeing as a consistent, valued and conscious part of their decision making, activities, precepting, agendas and planning. To this end, The EALC have established a new Health & Wellbeing Board for Local Councils, with the viewpoint of promoting best practice, removing barriers and sponsoring initiatives throughout Essex.
Essex Health Series
The Essex Health Series are running free webinars on the state of public health in our county. The next scheduled event in the series is the Cancer and Exercise Webinar, taking place between 09:30 & 11:00 on Thursday 30th September. You can book your free place here. You can find out more details by looking at the attached poster below.
'Find Your Active'
Active Essex wanted to circulate the next 'Find Your Active' toolkit to EALC member councils. Please therefore see the linked document, which will provide you with social media, website and newsletter content, as well as provide you with an update on the next stages of the campaign. If you have any further questions, please do get in touch by emailing Holly.Adams@activeessex.org. You can see the toolkit on the following attachment:
H o l i d a y A c t i v i t I e s - Summer 2021
Over the Easter break, Active Essex delivered the Essex ActivAte holiday activity & food programme across the county, on behalf of Essex County Council. This initiative was a great success, and participants responded well to the programme of events and activities.
Yesterday the Essex ActivAte team hosted their first webinar for potential delivery partners who want to be involved in their summer 2021 holiday activity/ food programme. They were able to share a huge amount of information as well as feedback, photos and a video from their Easter delivery.
The application process for organisations to become delivery partners on the summer programme began on Wednesday 28th April through their Partner Hub, with the launch of the application forms and accompanying guidance notes. The Essex ActivAte team wish to provide the best possible offer to young people in Essex this summer, so encourage local councils and community organisations to view and share their new application process. To find out more please visit their partner hub by clicking here.
Community Agents
Community Agents Essex is a countywide network of agents and volunteers who support older people and informal carers to find and develop independent living solutions from within their Local Community. Some of their objectives are as follows:
Promoting health and independence

Reducing social isolation

Finding practical solutions to daily living

Providing confidential trusted Information

Informing choice and reducing confusion

Increasing individual and Community resilience
​You can access their services through The Essex Wellbeing Service: https://www.essexwellbeingservice.co.uk
Want to find out more? Look at this e-learning tool which provides a comprehensive introduction to Community Agents Essex, and the work they do: https://www.communityagentsessex.org.uk/e-learning.aspx
The Essex Map
Essex Map is a free hosting page which could be a useful tool for advertising your Community Organisation to both residents and the greater Essex Community. Adding a Community listing to the Essex Map is a free service and may well prove beneficial, so give it a go: https://www.essexmap.co.uk.
Healthwatch Essex
Healthwatch Essex is an independent voice for the people of Essex. They gather, represent and redress views about different aspects of Health & Social Care in the county. They do this with the objective of helping to shape the services. Their friendly and skilled team can be contacted in a number of ways.
​
United in Kind
Social isolation and loneliness can have a devastating effect on our Health & Wellbeing. Research has shown that over 60% of adults in Essex consider themselves to be lonely or socially isolated from their Communities. Through a delivery grant from Essex County Council, United in Kind is working to help Communities tackle social isolation and loneliness in adults. They are particularly interested in helping those individuals who are most at risk; the elderly and carers as well as those with mental health issues, learning disabilities/ special educational needs and Autism.
United in Kind's coaches are available to assist anyone wishing to start a local initiative to combat social isolation or loneliness. The team also support campaigns to encourage acts of kindness. The list of their coaches is as follows:
​
Live Well, Link Well
Live Well, Link Well can really help your residents to get non-medical support which can improve their lifestyles and help them to lead longer, happier lives. This number will give you access to Community Agents, Learning Disability support, Blue Badges, Mental Health support and lots. There is one number to call, and then the resident will be triaged to the correct agency.
Essex County Council Residents Survey
Have you used any of the services provided by Essex County Council since the start of the Covid-19 lockdown in March? If so, they'd like to hear from you (a reminder of their services is detailed below). Please participate in this quick survey if you have the time. It really only takes about 5 minutes to complete. Feel free to share it with others who live or work in Essex. Your feedback can help shape better services.
Complete this questionnaire at the following survey link.
Here's a reminder of what Essex County Council services you may have accessed.
Adult Social Care and Health services (Blue Badge, disabilities and health conditions, paying for care and support for carers).

Child and Family Services (social care, adoption, fostering and health and wellbeing).

School and Learning services (school admissions, early years and childcare, Adult Community Learning - ACL).

Births, Ceremonies and Deaths (weddings, Civil Partnerships, births and deaths, citizenship).

Recycling services (recycling only, Essex County Council does not manage household waste services).

Information and Guidance services (using our website, using our call-centres).

Road, Street or Transport services (Reporting a highways problem, getting updates on travel, transport and roadworks, street lighting)

.

Library, Culture and Leisure (visiting an online or physical library, the historical records and archives, cultural events and activities).

Business support (applying for a business licence, supplying the Council, trading standards, support for businesses).
​
Free Mental Health First Aid Training (Half Day)
These mental health training sessions last up to five hours. To attend, participants will need to download Microsoft Teams (which is free of charge). Instructions will then be sent out to their computers. All attendees need is a quiet, confidential space to undertake training. All relevant resources will be sent to them.

This training is invaluable for Councillors and Clerks. Mental health awareness was important before Covid-19, but it is now essential as the pandemic has affected everyone's mental health in some way. This training will help you to recognise the symptoms, and give you guidance on how to support, signpost and generally help your residents with mental health problems.
The below link is for you to directly book a place at the MHFA training sessions. Be aware that if the date you are requesting is unavailable, then there are lots of other dates you can book instead. Please find the following link to access this important support network: Free Mental Health First Aid Training.
J9 Domestic Abuse Training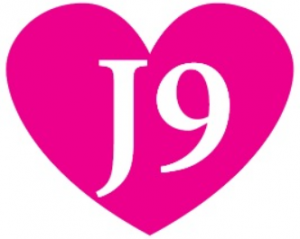 Sessions are hosted on Zoom and last for approximately 1 hour. They take place every Tuesday at 10 am and Thursday at 2 pm (and will continue online on these days and times until further notice.) Prior to training, participants are asked to watch a 20-minute video made by Janine Mundy's family, whom the J9 initiative is named after. The link for this video will be sent to you one week before your training session. Following the training, you will receive a link to download the J9 after pack which contains useful information and contact numbers. If you wish to attend or find out more, please contact danielle.frost@ealc.gov.uk.
If you wish to contact them directly, please email J9community@outlook.com and they will let you know what the next available date for appointments is.
Dementia Training
Living with Dementia is something that many of our residents do every day, as do their families and carers. The link to the training below can help your residents to understand how they can support those living with dementia. It can also help Parish & Town Councils to understand how they can become Dementia Friends or dementia-friendly communities. If you are considering becoming a dementia friend or organising some Dementia Friends training for your Local Council then please visit Becoming a Dementia Friend.